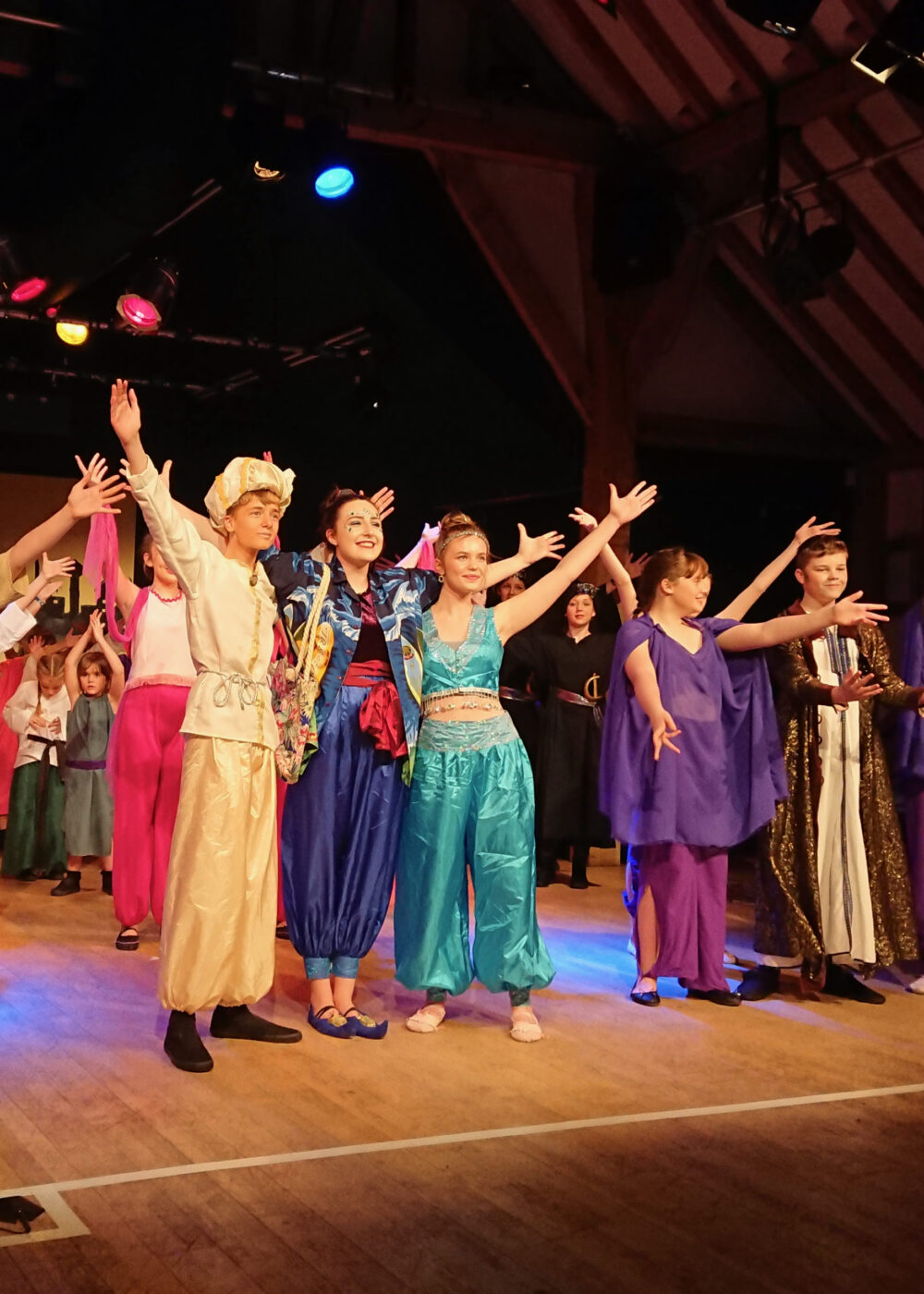 This Disney Aladdin, albeit in its junior version, bounced off the rafters with energy and verve. Hats off to the backing track operator who kept up with slick paced dialogue and vibrant choreography…
…Attention to detail like this by director Wendy South made for a warm and happy two hours, full of excellent dance routines by Anita Pritchard and Emalene Hickman. DYT team should be very pleased with what they have achieved.
From the opening number 'Arabian Nights through to the finale, the evening was full of excellent performances throughout…
…The lead cast supported by over 30 young people all of whom delivered great performances in their own respective roles and were clearly having lots of fun…
…the entire cast and crew should feel proud of the final product.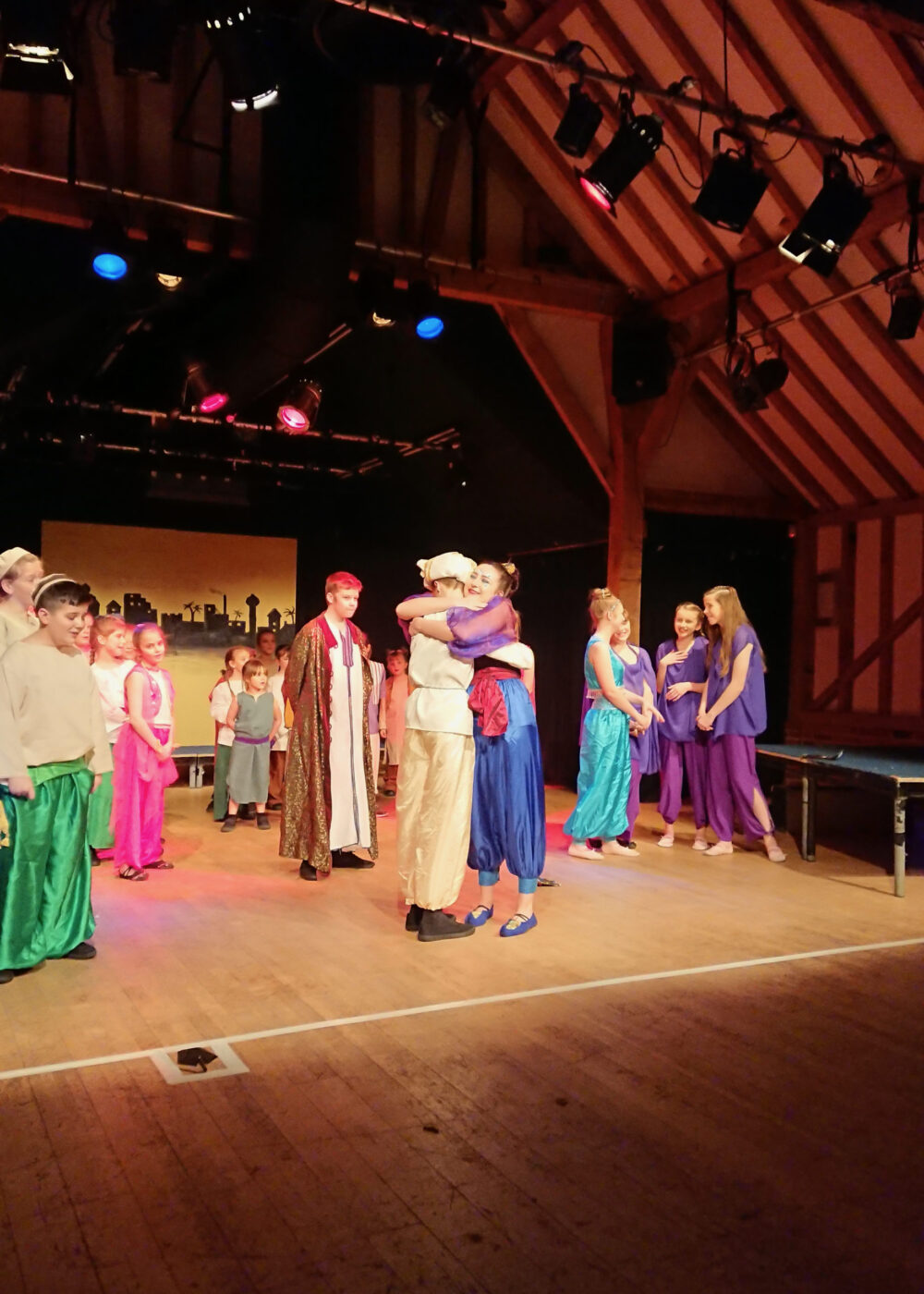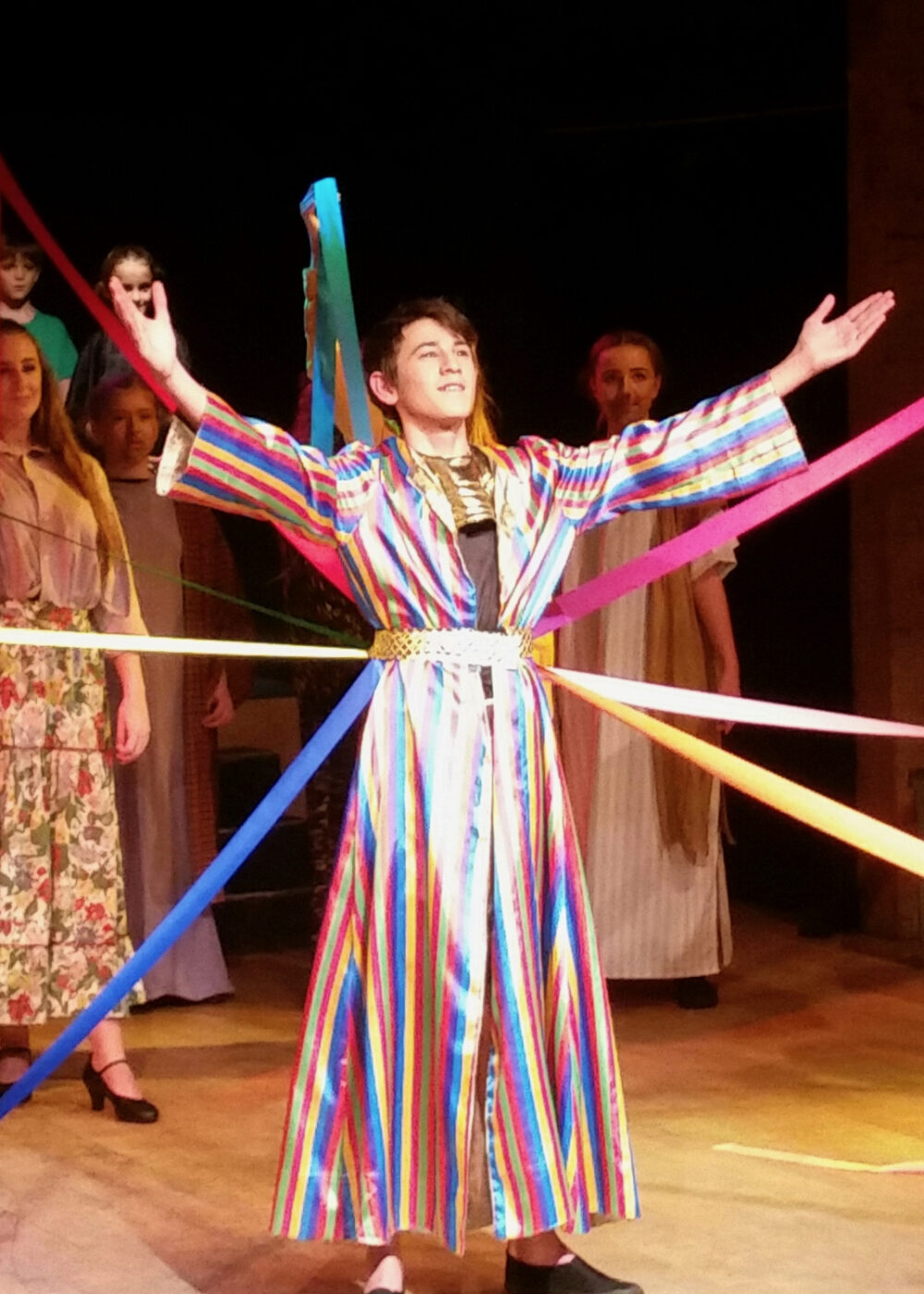 The young choir were fully focused and impressed with great musicality…
…Their harmony work was particularly impressive throughout, hitting the high notes of this demanding score with great ease…
…A hugely energetic and fast paced performance having the richly deserved encore too alongside excellent choreography for the Bop Bop Shawaddy Wadders fully engaged the audience.
Joseph and the Amazing Technicolour Coat
This musical is a very ambitious choice for DYT to attempt and Musical Director Rachael Thorpe has made a sterling effort to help the group get to grips with the contemporary style, enthusiastically keeping them focused…
…DYT is a strong example of the value of community theatre, providing the youngsters with their first foray into musical theatre, fostering team spirit, cooperation, focus and fun – and that is a very important role to achieve.